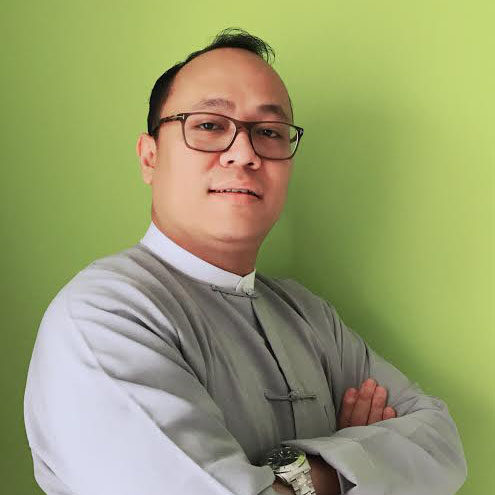 Mingalabar!
Welcome to Retail Master Group. We are glad you're here. Firstly, we would like to express our kind hearty gratefulness towards our esteem clients' organization who trust and believe to the quality of our services. Also I am proudly appreciating that our key team members have been playing a major role for more than one decades in realizing the vision of our organization.
And we also would like to deliver future message that we are now trying to be the reliable consultancy and educational service group in Myanmar. As we know more about the market through the experiences, market survey and research, we find out that there are a lot of rooms left to develop in Retailing, Sale and Distribution Industries of Myanmar region. Beside the expansion plan, Retail Master Group has developed a belief, a philosophy, a culture and life –long commitment for our customers with reliable service.
On behalf of Retail Master Group, I invite you to explore our corporate information at official website and learn more about all we have to offer. I am sure you will see why we love what we do.
We wish you all the best for your days and we welcome you and your esteem organization with our open hearts.
Cheer!
Aye Moe Kyaw @ Wallace
Founder cum Chief Executive Officer
For more than 10-years, Retail Master has been created the business growth with learning based working environment for esteem clients.
Who We Are?
Retail Master Group is professional Retailing, Sale & Distribution industrial consultancy service provider and based in Yangon City, Myanmar. Founded in 27 June 2010 by Mr. Aye Moe Kyaw 100% local owned since the state opened its policy and adopt market orientation system in The Republic of the Union of Myanmar. Now under this umbrella, there are operate
Retail Master Consultancy Service
Retail Master Business School
Retail Master Business Group
Our Vision
Reliable business partner in Myanmar
Our Mission
Satisfaction Guarantee